Freight Loading and Unloading: 7 Tips and Tricks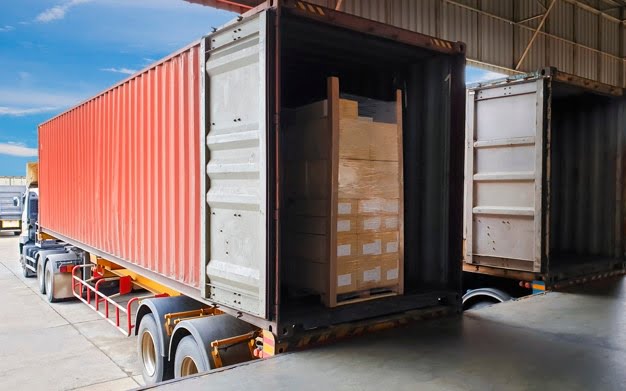 Loading and unloading freight is not always easy, but the following tips and tricks will ensure your experience is quick and stress-free:
Prepare
This is a must, and planning ahead will save you a ton of time and energy. If, for example, there is no way to load or unload your cargo, you need to find a solution; otherwise, the carrier will leave, and you will have to pay their fee regardless of whether the service was completed or not. You would also face delays and added stress, but you can prevent all of this from happening by being prepared.
Use a Forklift
This small vehicle has two electric prongs on the front that can slide under heavy loads to lift them for moving and stacking purposes. This will make a big difference in a warehouse or transportation depot, and you can rent one for the day because this will make the process of loading and unloading a lot easier. The person driving the forklift must have the license for it and must be qualified for this task.
Determine Whether or not You need a Tailgate
If there is no dock or forklift, you must request a tailgate, which is a small hydraulic lift behind the truck. This is used to carry cargo from the truck to the ground level, and while there is a fee for this request, it is very affordable, especially compared to a failed pick-up fee.
Request a Loading Ramp
This can be used in place of docks, and this slope would allow you to load and unload your material safely and easily. It is a convenient option that can be moved whenever it is not in use and serves the same purpose as a dock.
Load and Unload by Hand
This is an option you can consider if you are transporting lighter items. If your cargo consists of smaller boxes that do not weigh much, you can load and unload them by hand.
Ask the Driver for Help
Not all companies or drivers offer this service, but you can request driver assistance. They would help you hand bomb the items into the truck, and it's a must that you request this service in advance so that the carrier can confirm their answer. This service would be considered as a special request, and charges would apply.
Consider Using a Crane
If you are transporting large items on flatbed trucks, a crane may be required because these are used for above average cargo that a forklift cannot handle. Cranes, too, would be considered a special service, so additional charges would apply.
The professionals at LOT Logistics will provide you with the service you require. Whether you need flatbed shipping or freight transportation, we do it all and will gladly provide you with more information. We are experts when it comes to transport so give us a call today to find out more!